I have 2 DOLLAR deals going on at my store right now! That's right - you can get two products for just $1 each.
The first is my
Winter Number Story Pack
. It will get your children practicing single and double digit addition and subtraction in some fun, winter-themed ways! It includes roll-a-number addition and subtraction story games, addition and subtraction cut and glue activities, homework practice, and practice with part-part-total and quantity-quantity-different diagrams which you might be familiar with through Everyday Math! It is usually $5.50 but just until 6pm, Feb. 9, it is $1! Click
here or
on the image to get it!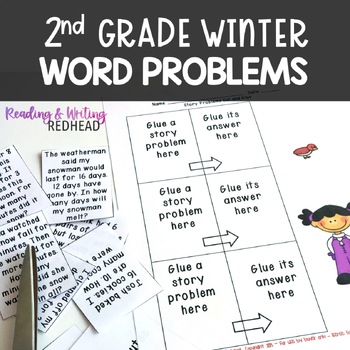 The other is to help you get ready for spring - it's my
Spring Writing Prompt Collection
! It is usually $3.50, but is only $1 - just today! It includes 9 different writing prompts with checklists for student accountability and various types of writing paper. One of the prompts is a persuasive letter students have to write to convince their teacher to take them on the field trip of the dreams, another is a factual piece on their favorite flower, and one more example of a prompt in this pack is a literary response to the book
Frog and Toad are Friends.
Click
here
or on the image below to grab it.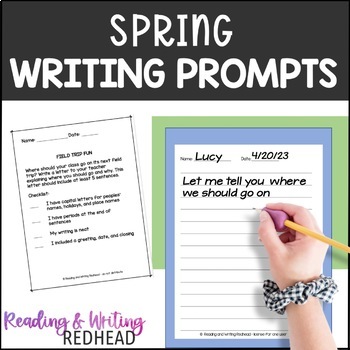 Thanks and if you are in New England, GOOD LUCK with the snow! I swear I am moving to Florida!