Hey all! I am linking up with Doodle Bugs Teaching for 5 for Friday! Without further ado, here they are...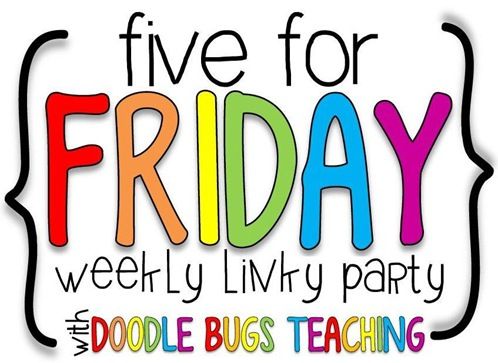 1)
I have started listening to Christmas music
on the way to and from work. Here is my all time fave and it makes me feel like Christmas is on it's way (cheesy I know!) Mariah Carey's All I Want for Christmas is You!
2.
The December Facebook Frenzy is here!
I am in the 3rd Grade ELA/SS loop and you can get my Winter Writing Prompts for free if you head over. Click the image to get going!
3. I'M EXHAUSTED
! 17 conference in 2 days, and 3 full days and 2 half days of work - plus I spent most of last weekend doing report cards. This is so me:
I usually ask my students, instead of giving me a gift, to consider sending in a toy for a tot. I was too late this year to get organized and by the time we came back from Turkey Day on Monday and I thought of it, it wouldn't be much time to tell them and make the request. So I thought I could at least give them a shout out here. There are tons of drop off bins around here so I'm going to grab a couple things tomorrow. Please consider picking up a toy this weekend and donating to
Toys for Tots.
5. December Currently and Book Talk Thursday
Have a very restful weekend everyone!